Flexifit Drawer Basket
Made for a connoisseur like you who accepts only the finest things in life. A result of precision engineering by Spitze, the FlexiFit is simply an innovation for evolved life. Its smart Facia Fitting system gives total control in your hands to adjust and align the way you want. It can be fine-tuned both horizontally and vertically, even after the facia is already screwed with no extra holes to be drilled or additional fittings required.
Flexifit Drawer Basket
Features
High Gloss UV HMR Board
DIY installation
Best in Quality Chrome Plating
3- way Micro Facia adjustment ( 2-4mm ) with screws
Compatible with any company's Concealed runners.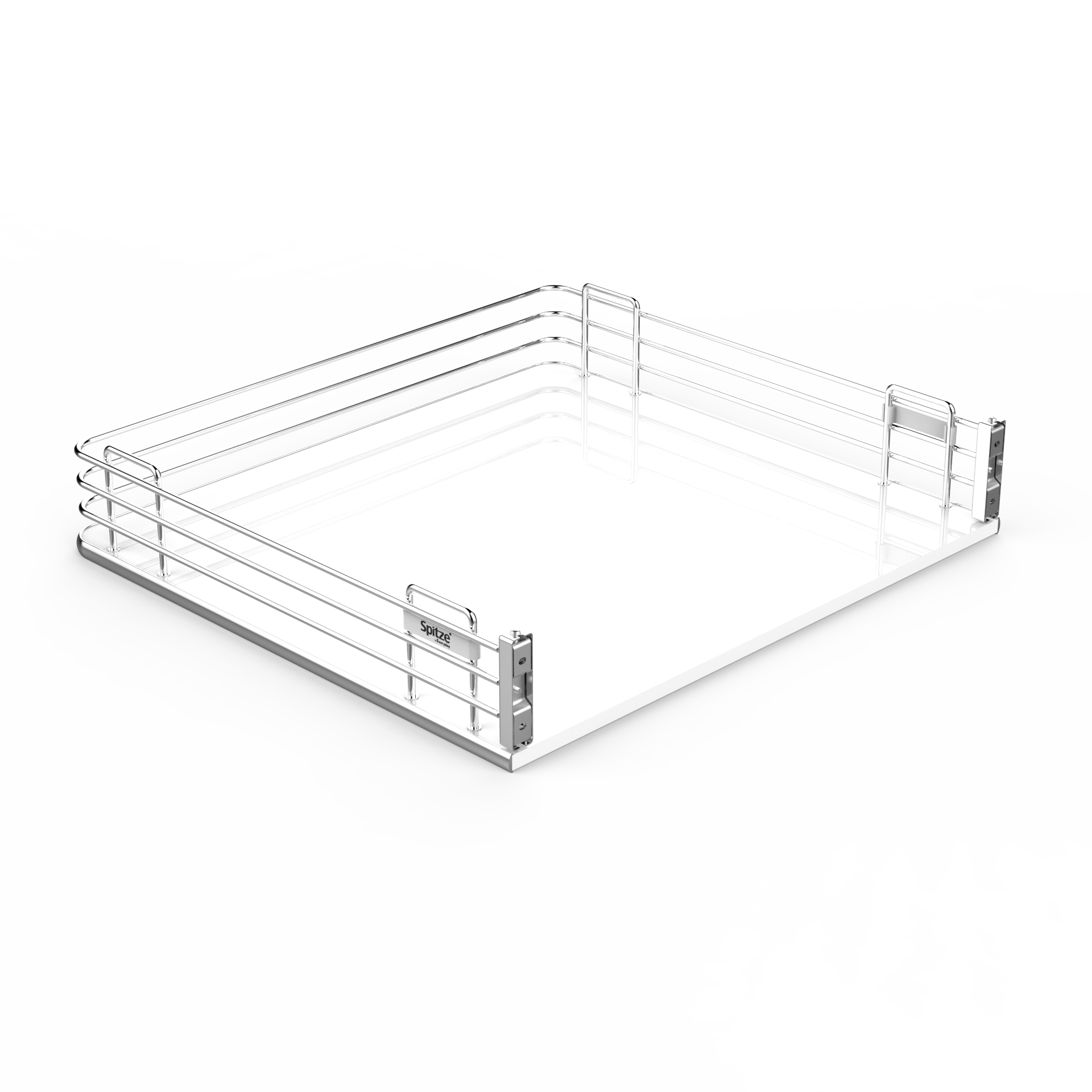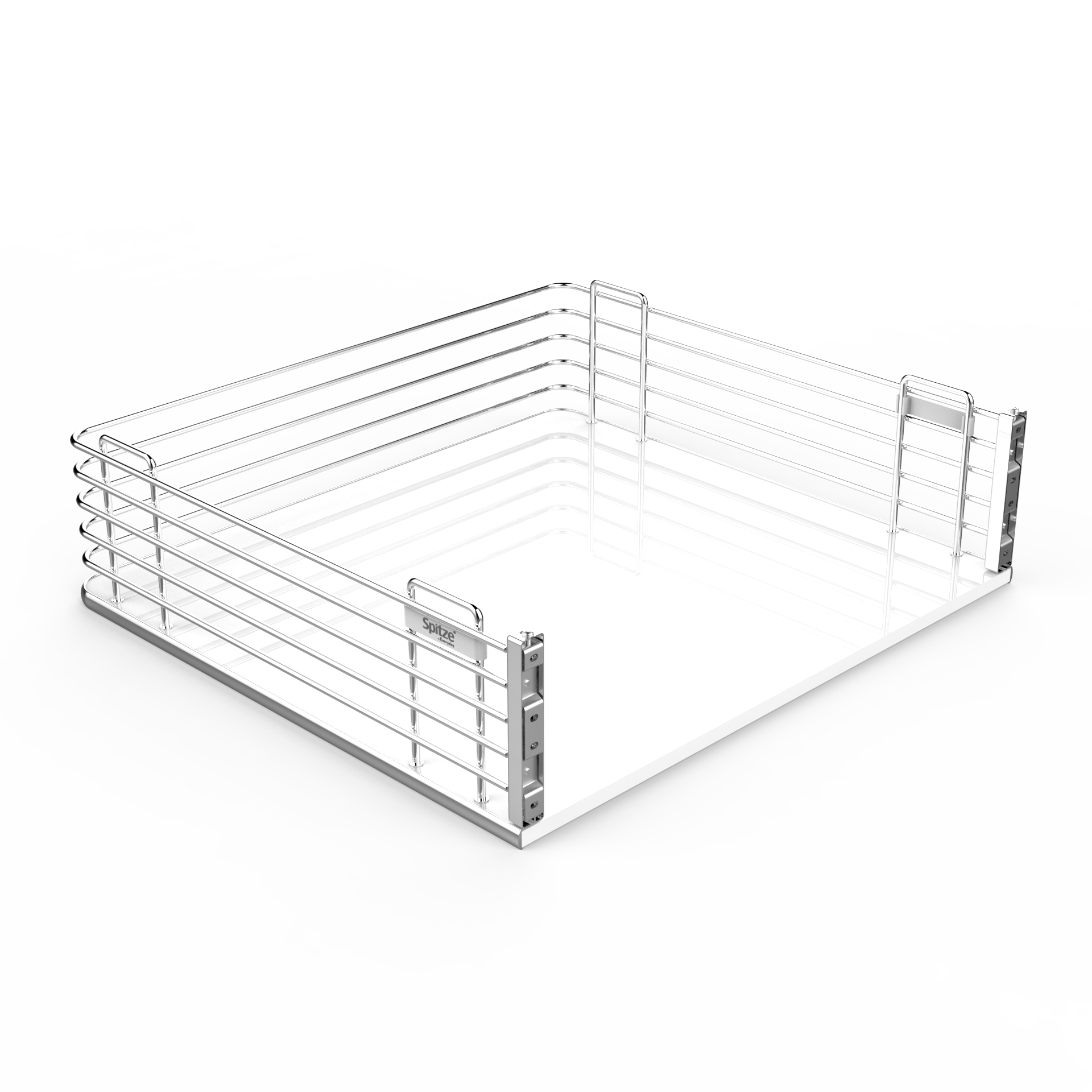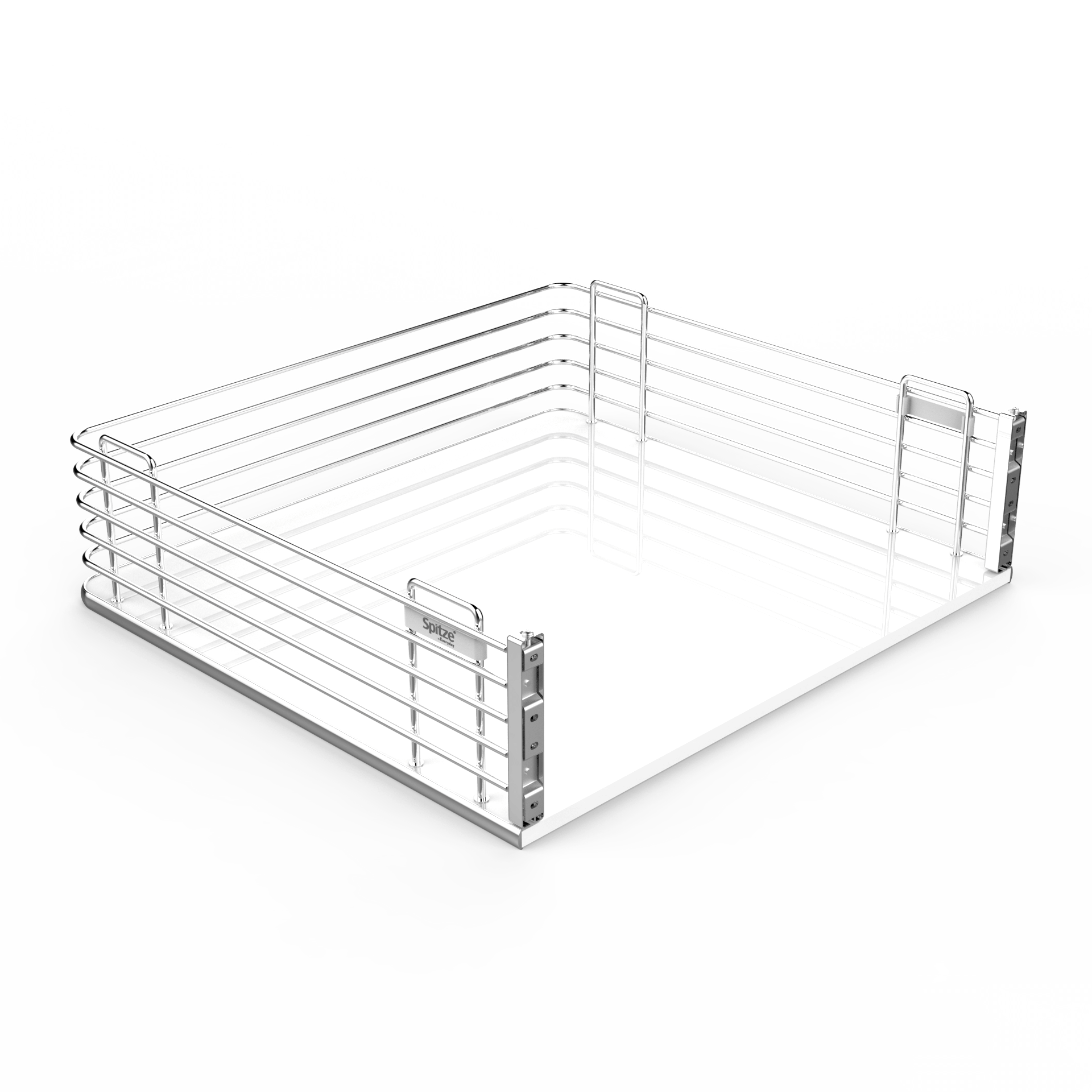 Flexifit Drawer Basket 150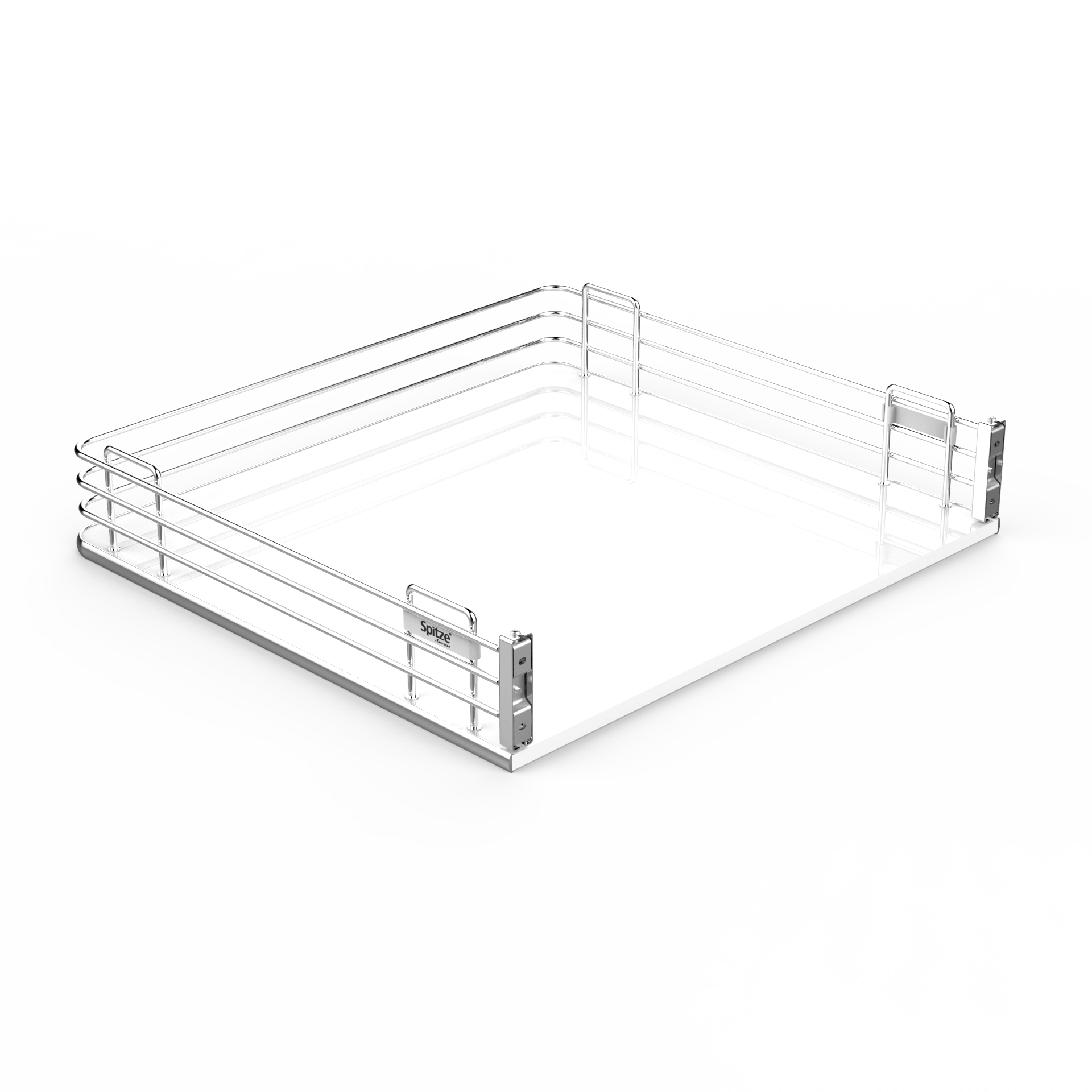 Flexifit Drawer Basket 100
Flexifit Drawer Basket
Technical Specifications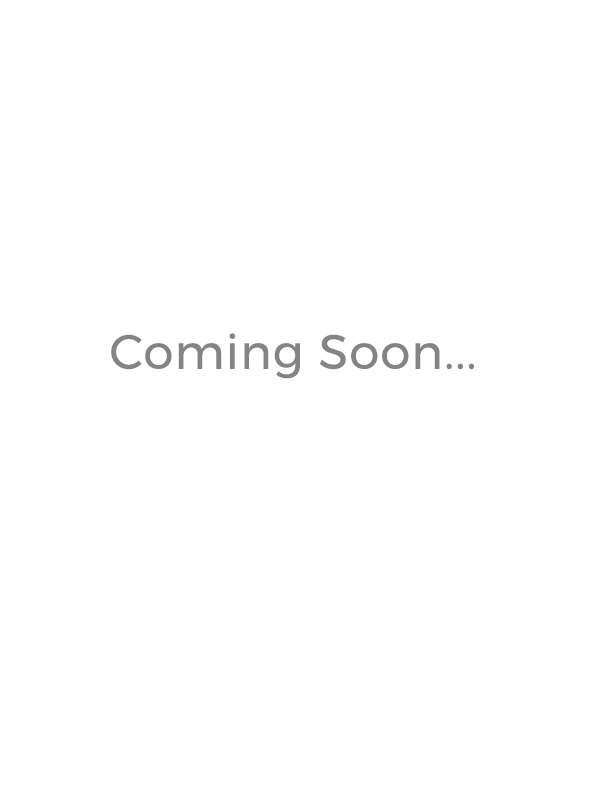 Inner Installation Dimensions
| Item Code | Width | Depth | Height | Cabinet Width |
| --- | --- | --- | --- | --- |
| SBS15204FF | 400 | 508 | 104 | 414 |
| SBS17204FF | 450 | 508 | 104 | 464 |
| SBS19204FF | 500 | 508 | 104 | 514 |
| SBS21204FF | 550 | 508 | 104 | 564 |
| SBS32204FF | 850 | 508 | 104 | 864 |
| SBS15206FF | 400 | 508 | 153 | 414 |
| SBS17206FF | 450 | 508 | 153 | 464 |
| SBS19206FF | 500 | 508 | 153 | 514 |
| SBS21206FF | 550 | 508 | 153 | 564 |
| SBS32206FF | 850 | 508 | 153 | 864 |
Installation Guide
Flexifit Drawer Basket
Video