Inner Drawer Basket
Engineered for a contemporary Indian kitchen, the Pantry unit is an ideal way to store the characteristic mix of containers that are found only in Indian milieu. With its Swing-Pull-Swivel mechanism, you can store and retrieve things the way you want in a particular hierarchy. The ultra- smooth open-and-shut actions are an added advantage of this unit thanks to its SoftClose system which is designed in tandem with international standards. Make the most of your kitchen moments with a truly remarkable blend of design genius and functional intelligence.
Inner Drawer Basket
Features
High Gloss UV HMR Board
DIY installation
Best in Quality Chrome Plating
3- way Micro Facia adjustment ( 2-4mm ) with screws
Compatible with any company's Concealed runners.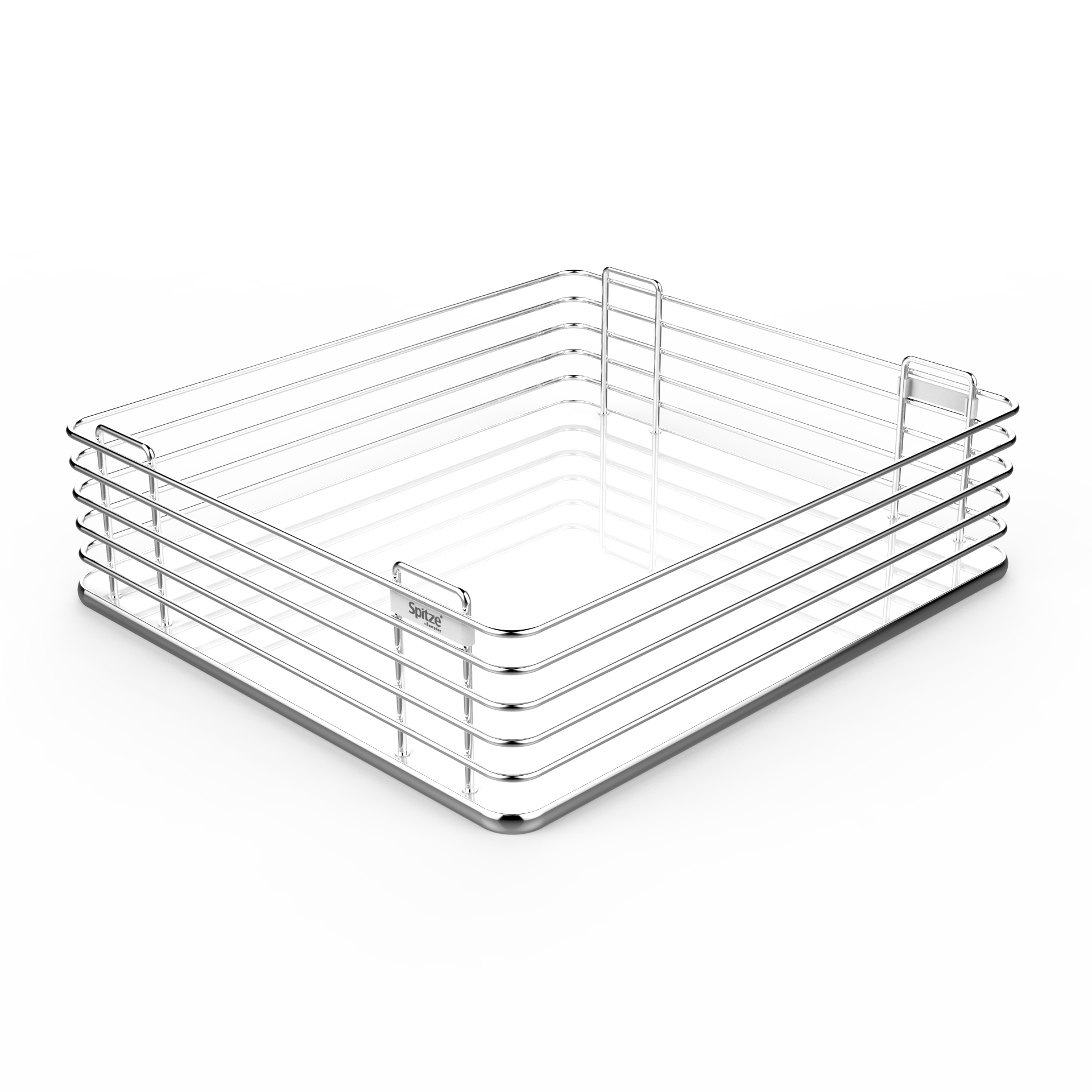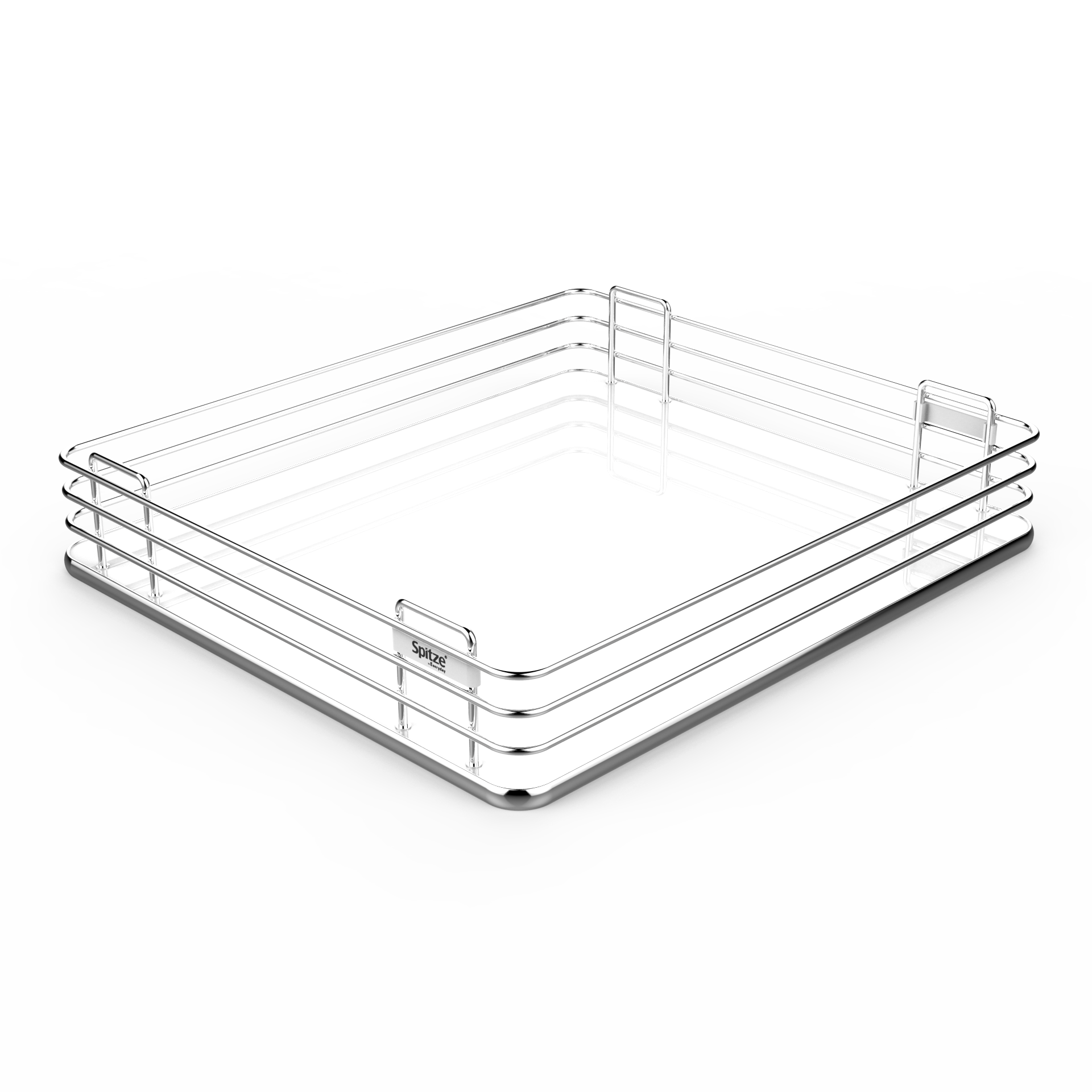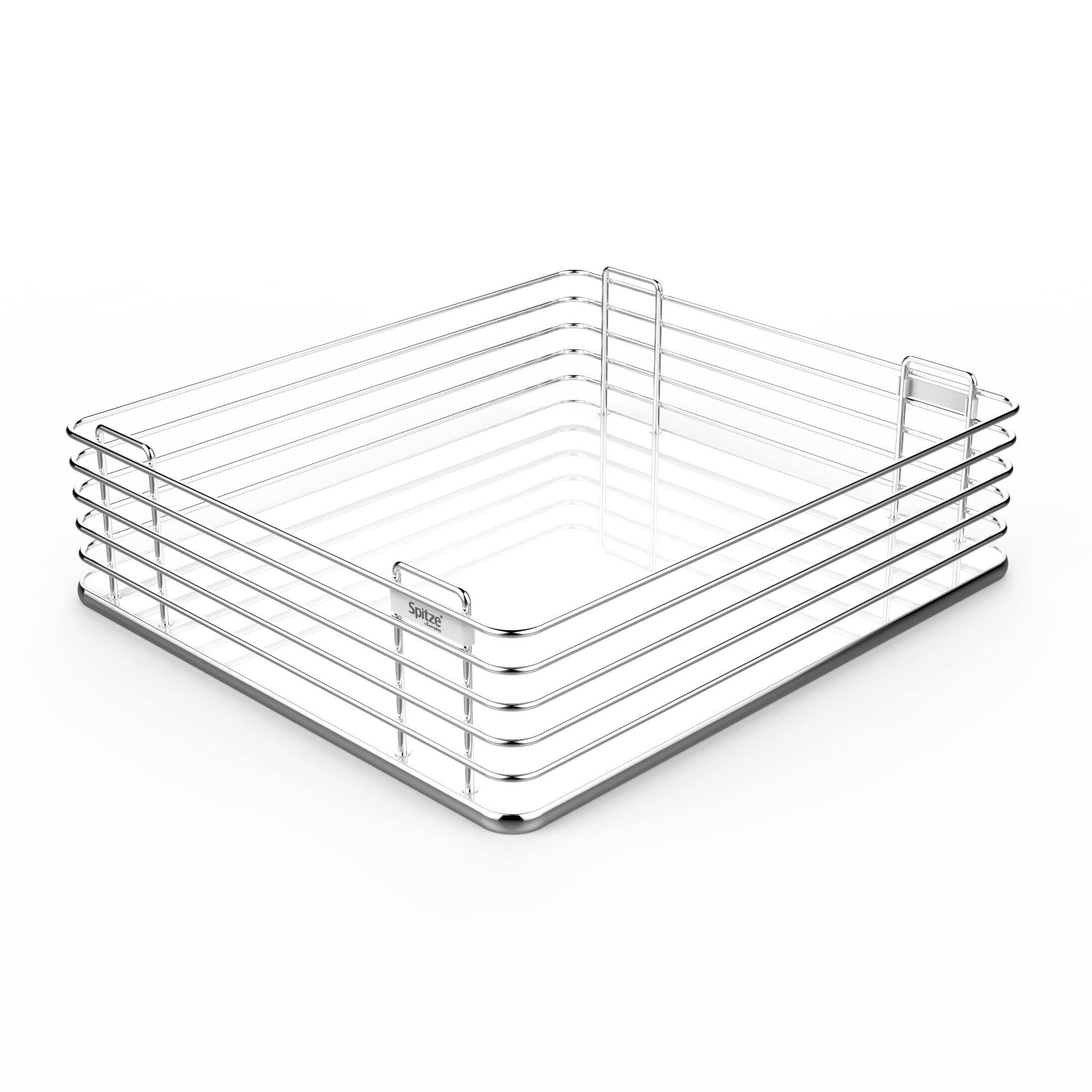 Basket 150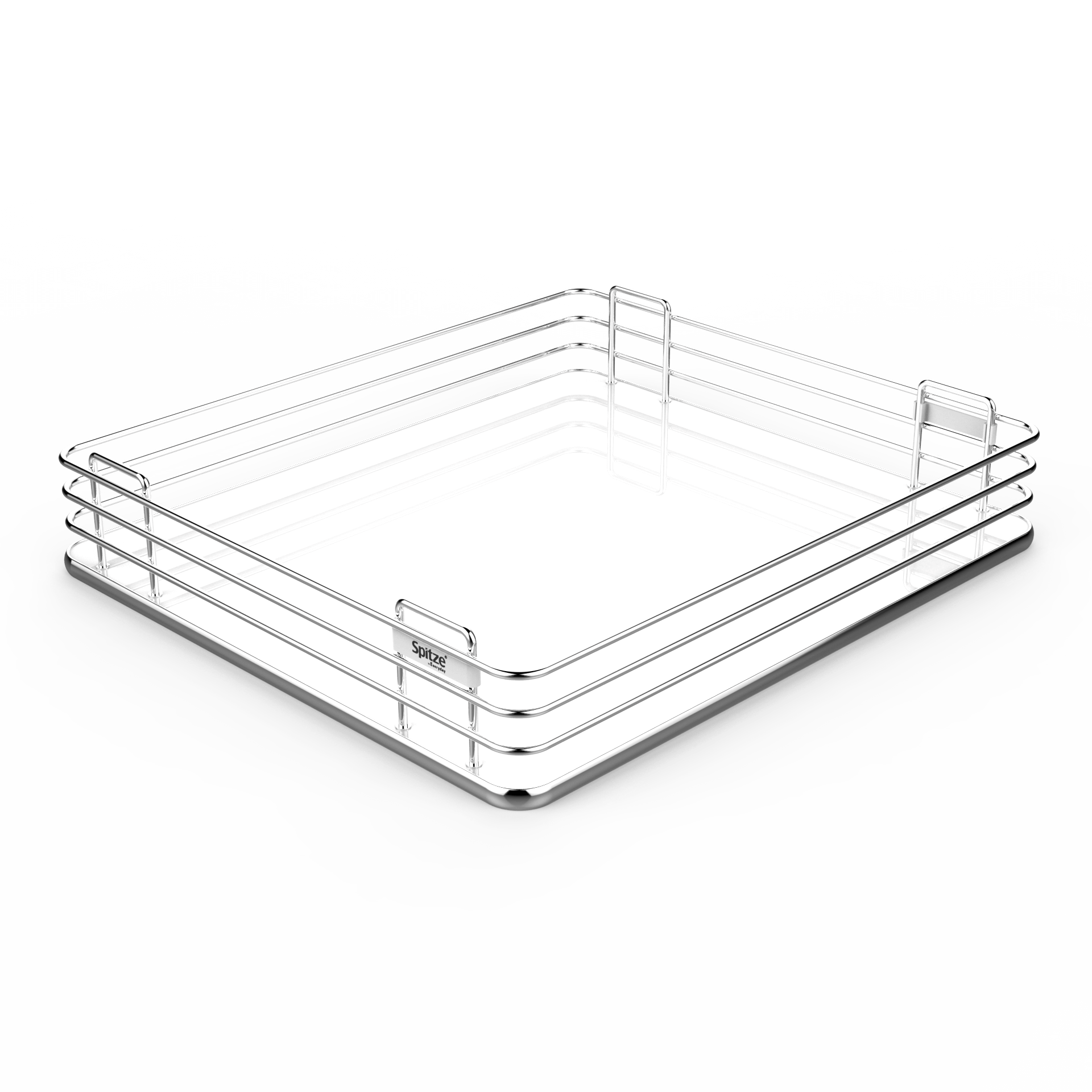 Basket 100
Inner Drawer Basket
Technical Specifications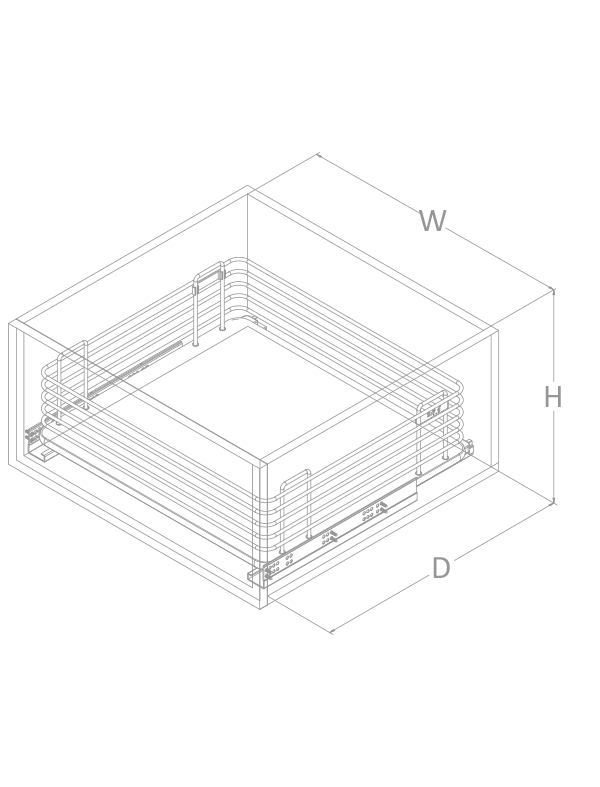 Product Dimensions
| Item Code | Width | Depth | Height | Cabinet Width |
| --- | --- | --- | --- | --- |
| SBS15204 | 400 | 508 | 104 | 414 |
| SBS17204 | 450 | 508 | 104 | 464 |
| SBS19204 | 500 | 508 | 104 | 514 |
| SBS21204 | 550 | 508 | 104 | 564 |
| SBS32204 | 850 | 508 | 104 | 864 |
| SBS15206 | 400 | 508 | 153 | 414 |
| SBS17206 | 450 | 508 | 153 | 464 |
| SBS19206 | 500 | 508 | 153 | 514 |
| SBS21206 | 550 | 508 | 153 | 564 |
| SBS32206 | 850 | 508 | 153 | 864 |
Installation Guide
Inner Drawer Basket
Video