Inner Drawer Basket
If you're looking for a storage solution that is purely classy, look no further. Our inner drawer kitchen basket is sure to spellbind you with its unique style.The basket comes in two sizes: 100mm & 150mm. You can easily store and retrieve items even in rush hours. The basket is chrome plated making it sturdy and long lasting. The basket is a DIY installation system that comes with an easy to use guide. This highly functional modular storage system provides you with not only time and space but also ease and elegance.
Inner Drawer Basket
Features
High Gloss UV HMR Board
DIY installation
Best in Quality Chrome Plating
3- way Micro Facia adjustment ( 2-4mm ) with screws
Compatible with any company's Concealed runners.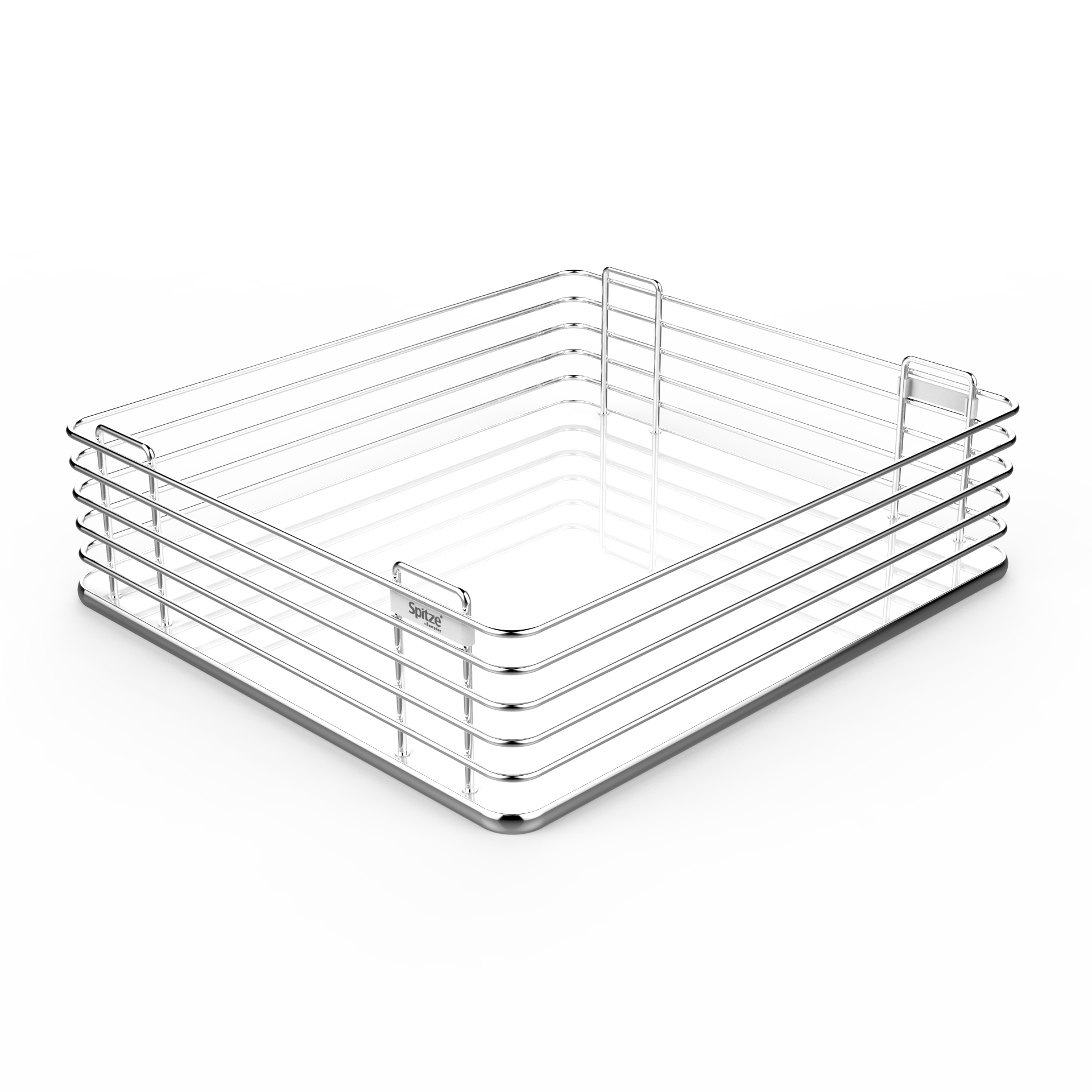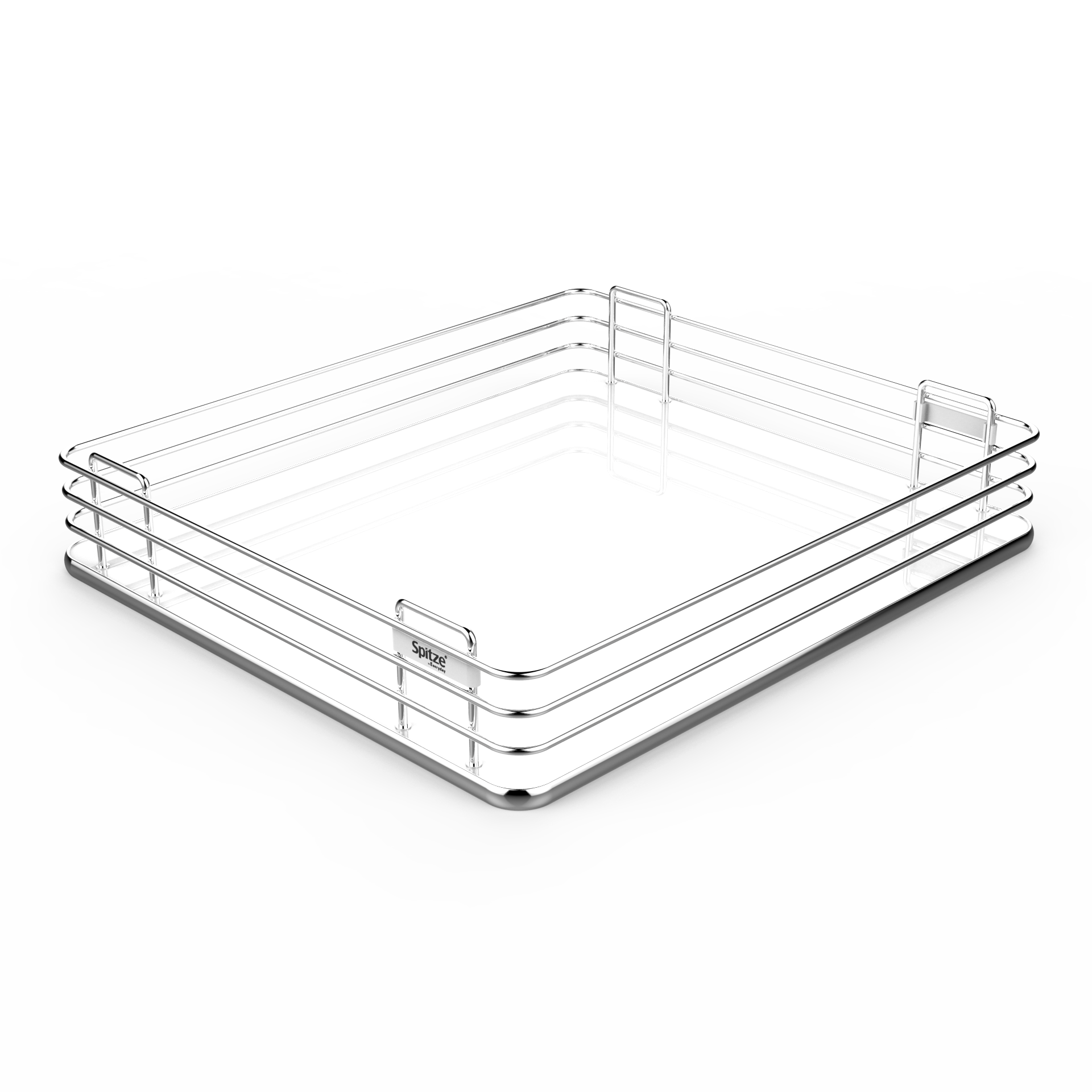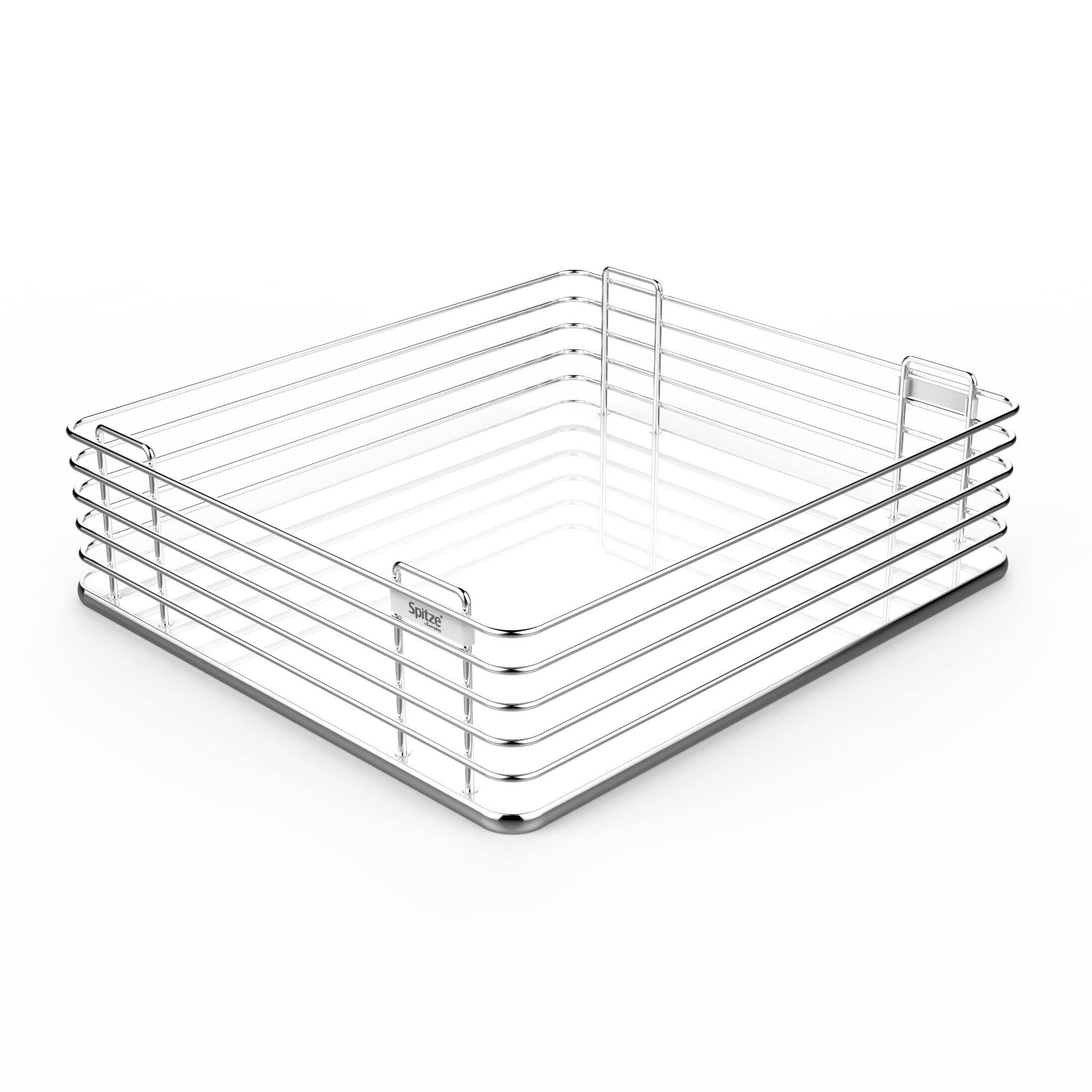 Basket 150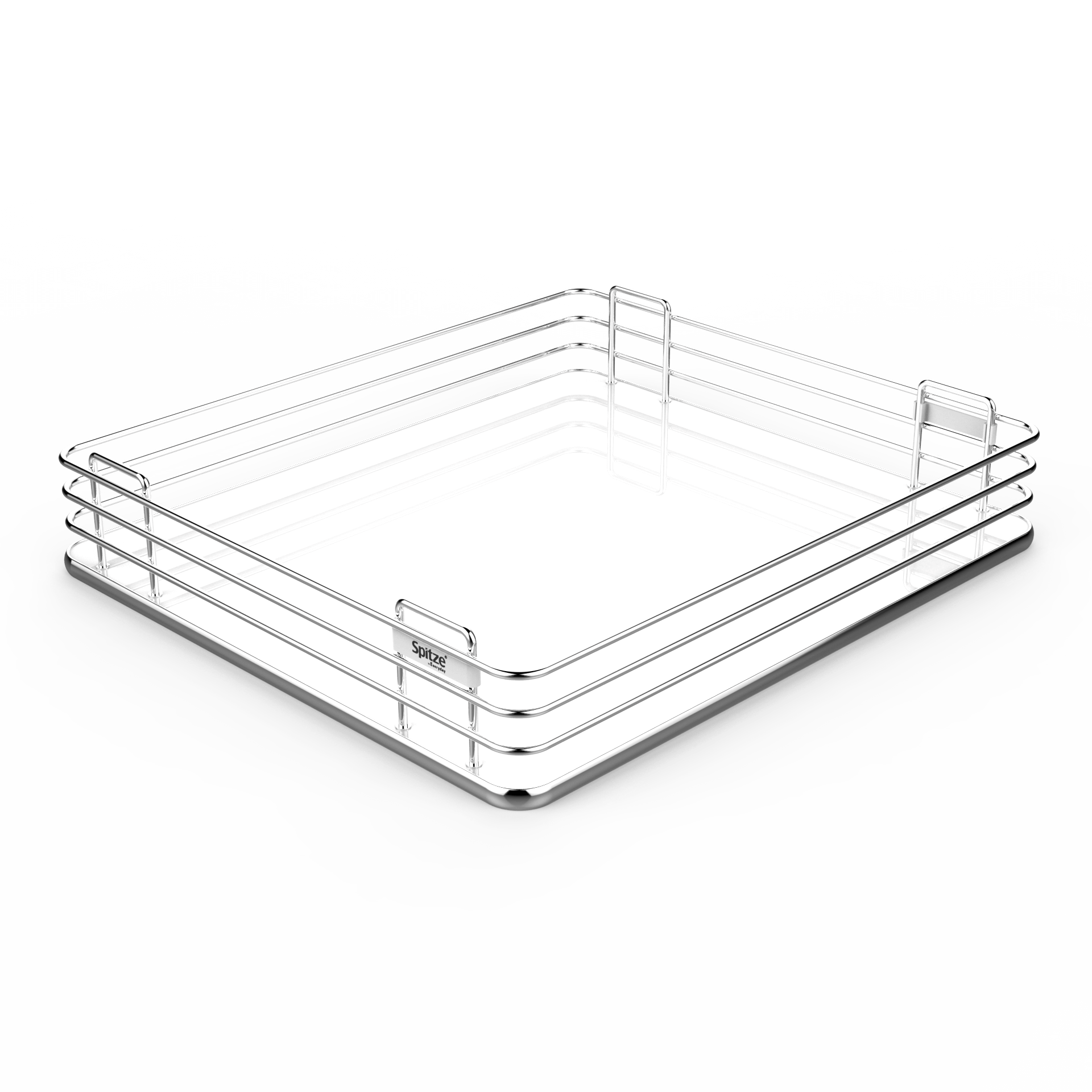 Basket 100
Inner Drawer Basket
Technical Specifications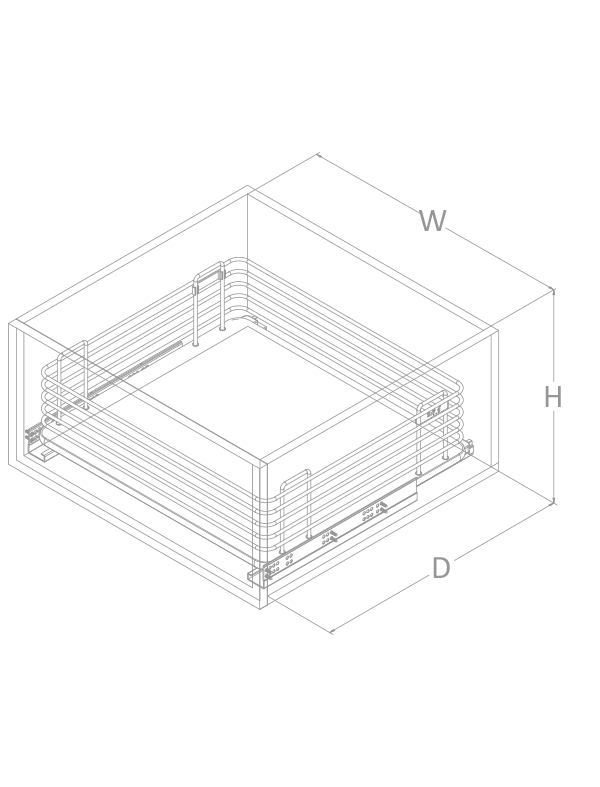 Product Dimensions
| Item Code | Width | Depth | Height | Cabinet Width |
| --- | --- | --- | --- | --- |
| SBS15204 | 400 | 508 | 104 | 414 |
| SBS17204 | 450 | 508 | 104 | 464 |
| SBS19204 | 500 | 508 | 104 | 514 |
| SBS21204 | 550 | 508 | 104 | 564 |
| SBS32204 | 850 | 508 | 104 | 864 |
| SBS15206 | 400 | 508 | 153 | 414 |
| SBS17206 | 450 | 508 | 153 | 464 |
| SBS19206 | 500 | 508 | 153 | 514 |
| SBS21206 | 550 | 508 | 153 | 564 |
| SBS32206 | 850 | 508 | 153 | 864 |
All dimensions are in mm
Installation Guide
Inner Drawer Basket
Video