Tall Unit 1250
Be it a daily schedule of breakfast-lunch-snacks-dinner or an eventual gathering with a grander culinary plans included, the Tall Units are exclusively designed to be the right answer to your FAQs – frequently asked quantities – in a very ergonomic way. It's an absolute fusion of clear overview, quick access and optimal storing capacity that a kitchen of today requires very much. Moreover, its formidable load bearing capacity is smartly complimented by the super easy movement thanks to SoftClose mechanism. After all, life is a privilege that you indulge into every day.
Soft Closing
Adjustable Heights
High Gloss UV HMR Board
DIY installation
Smooth functioning
Universal installation
Best in Quality Powder Coating & Chrome Plating
Template system
4-way Micro Facia adjustment ( 2-4mm ) with screws
Creamy option is also available, which is an European Mechanism for Ultra-Soft functioning.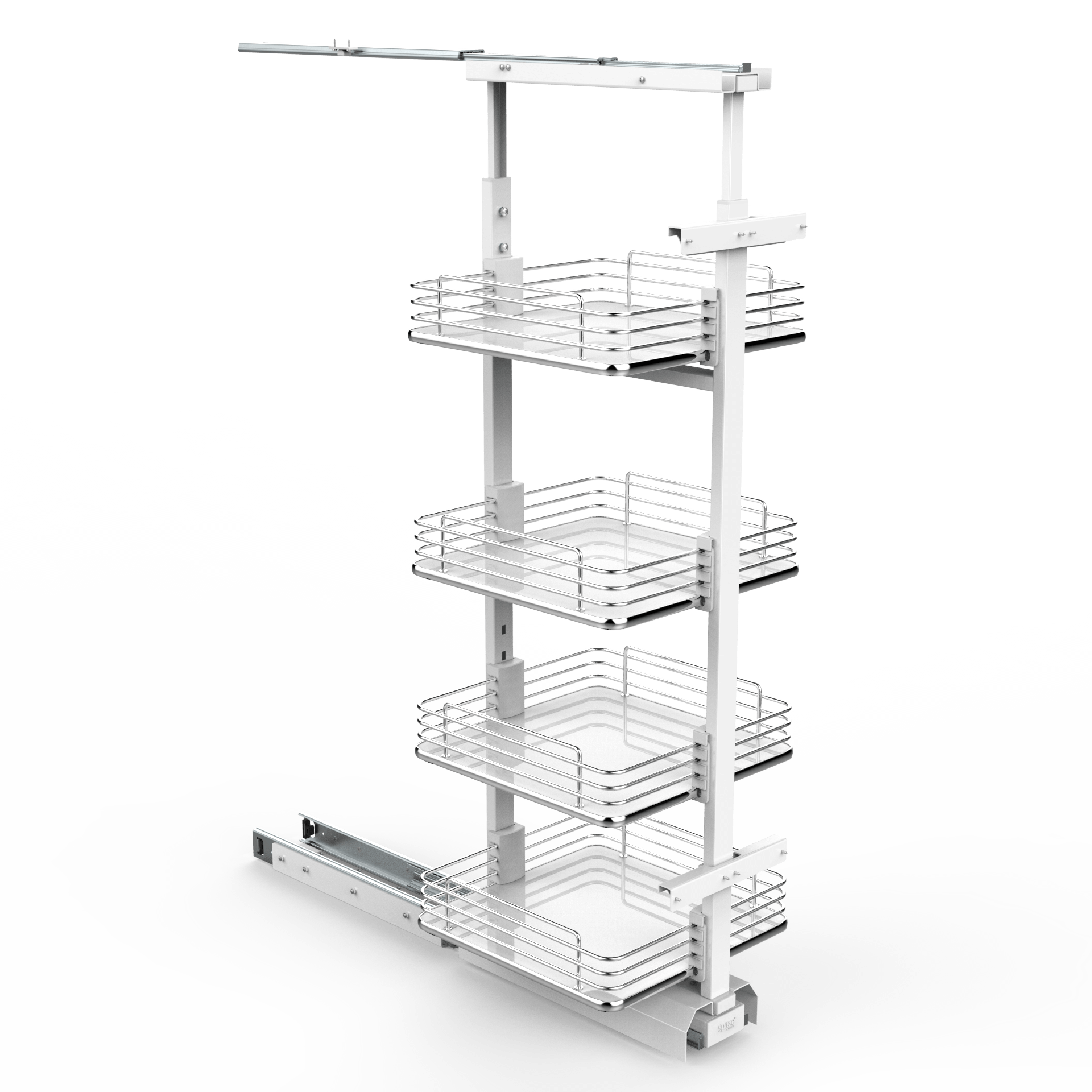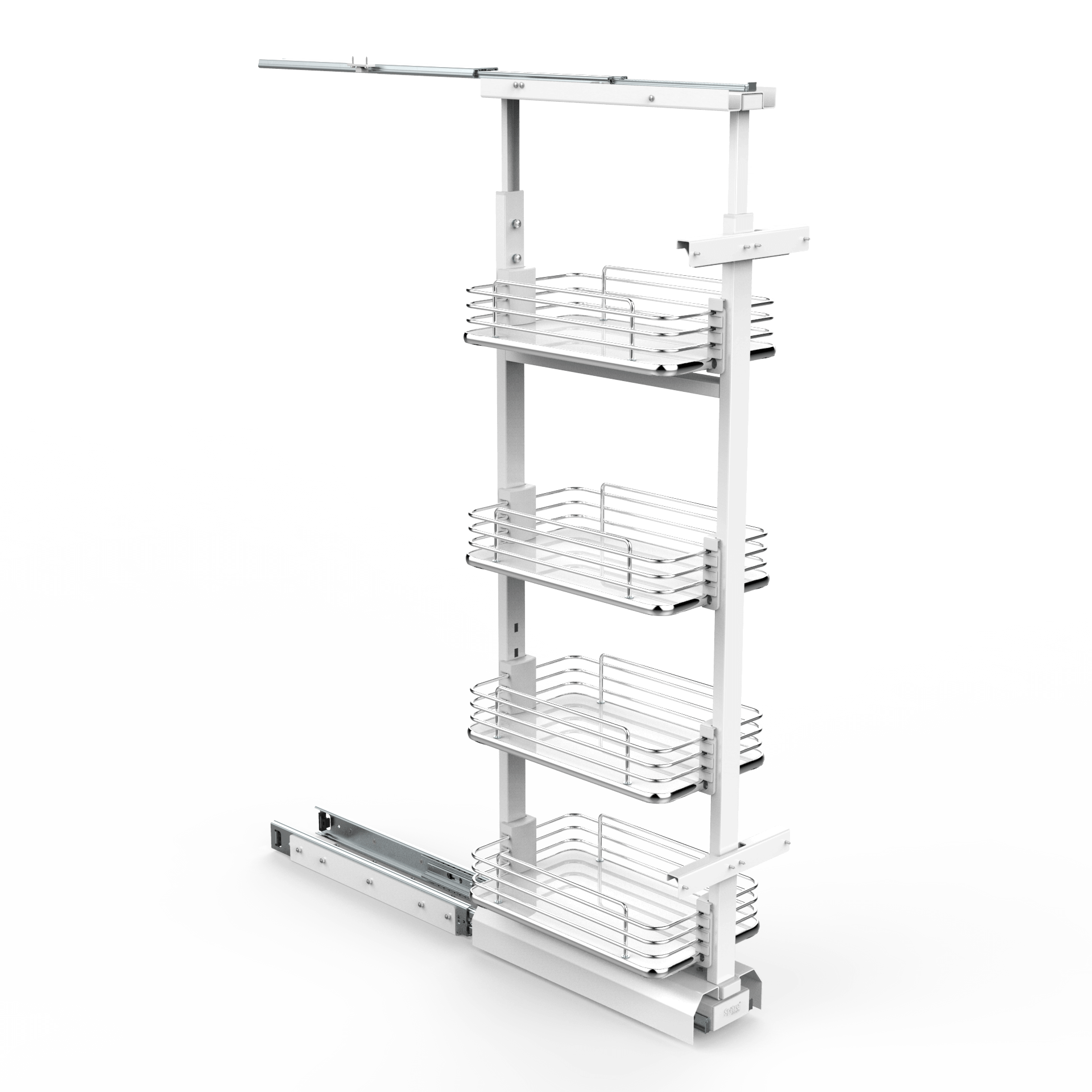 Tall Unit 1250
Internal Parts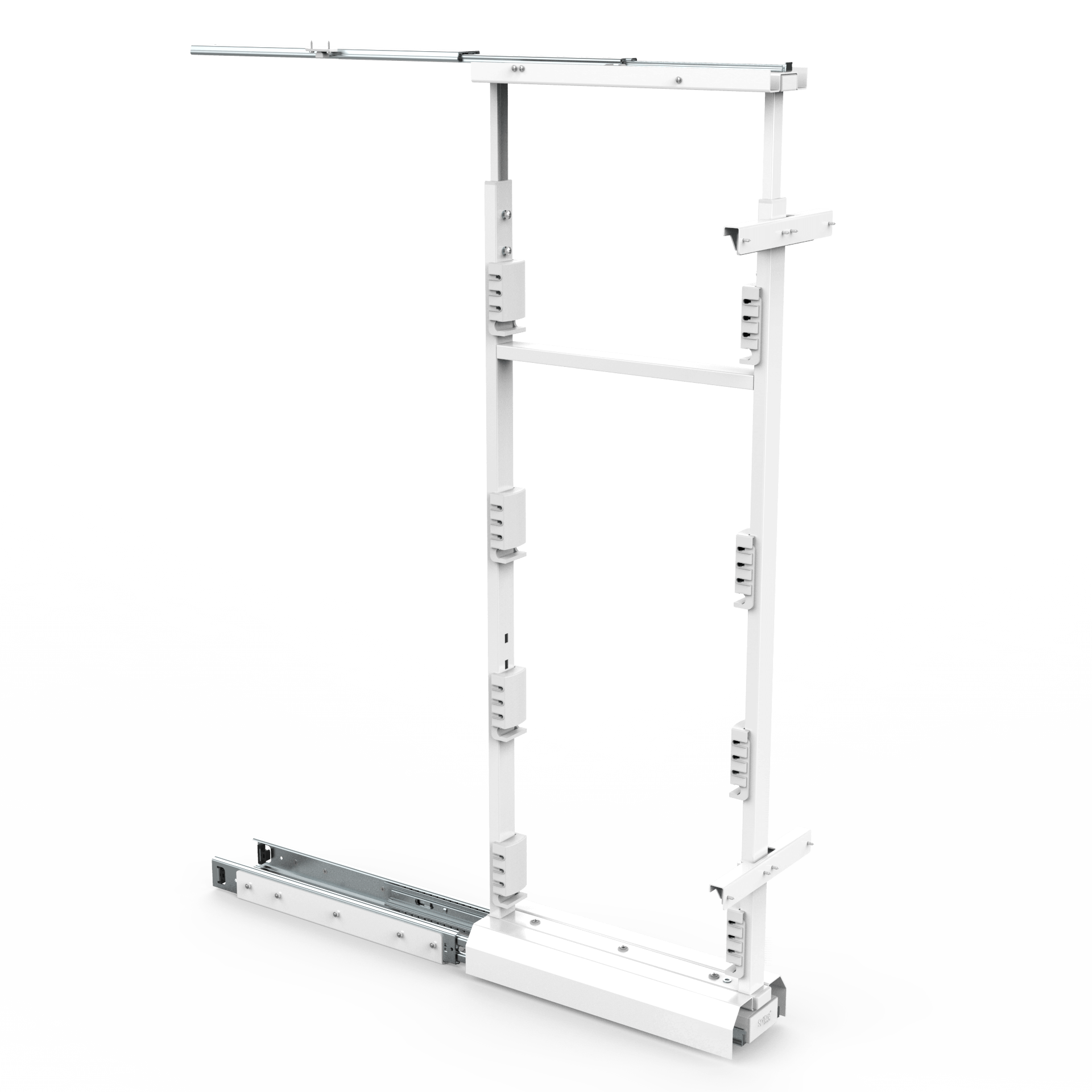 Mechanism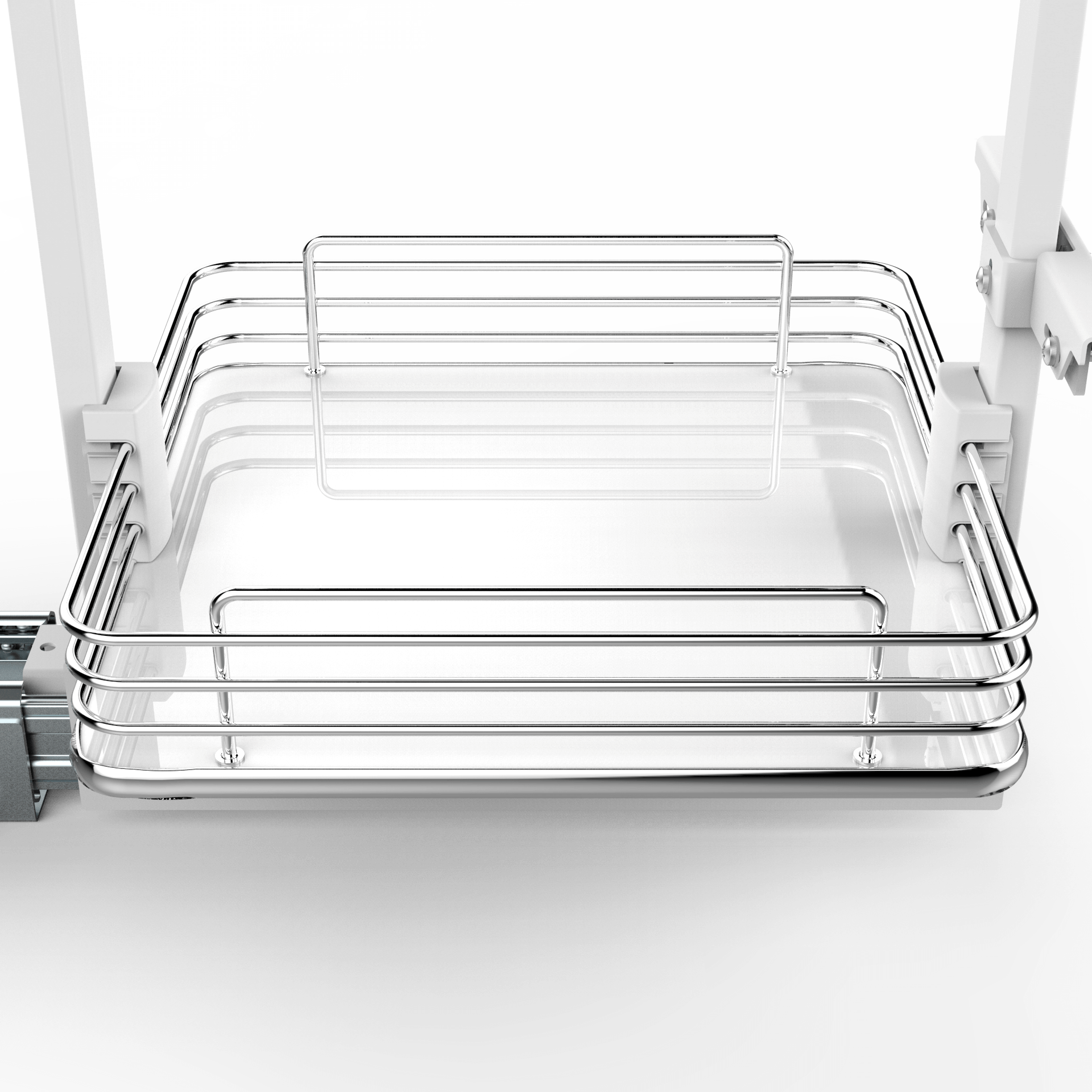 Basket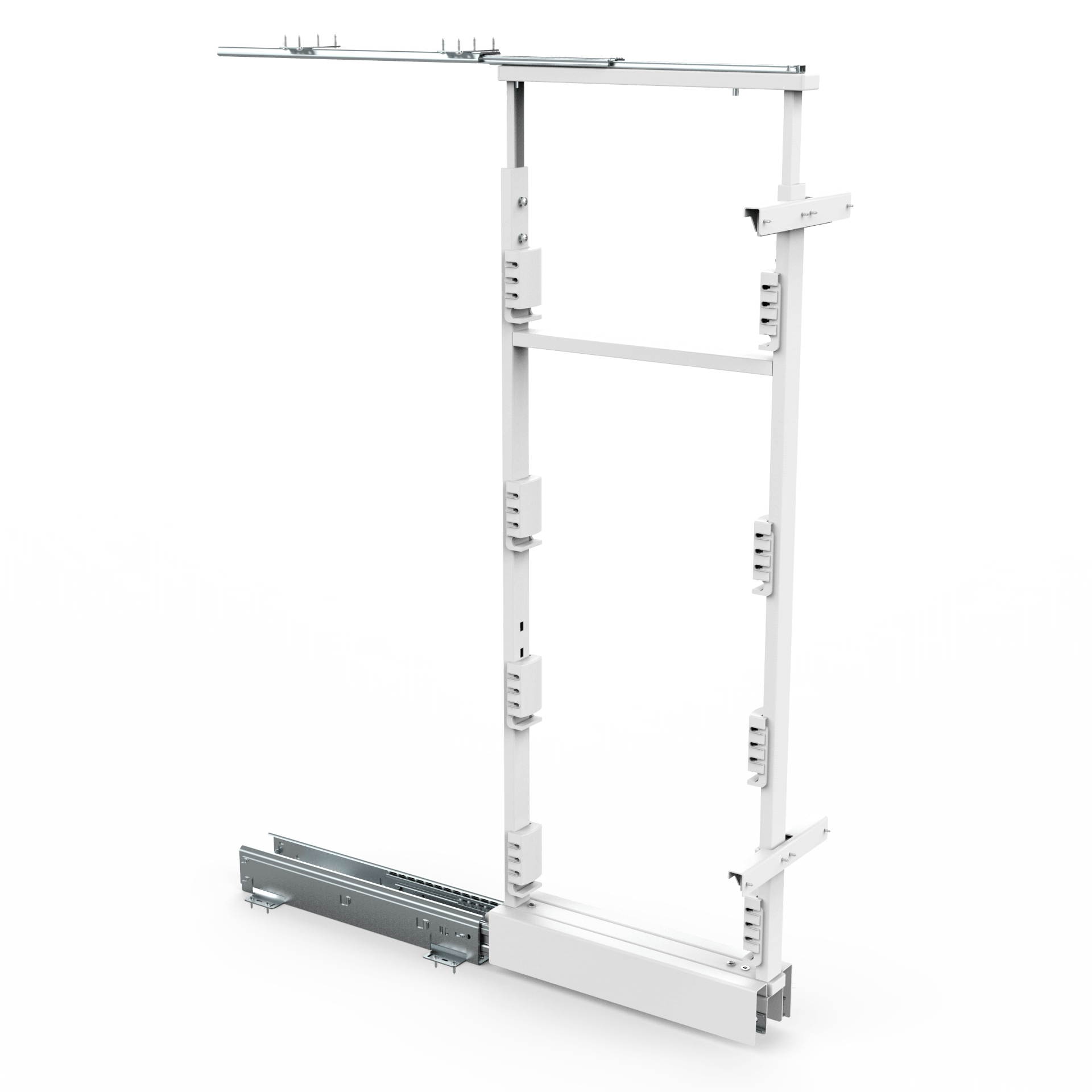 Creamy Mechanism
Tall Unit 1250
Technical Specifications